Thomas Shoopman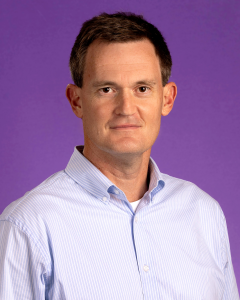 Teaching Assistant Professor
Physical, Analytical, and General Chemistry

Office: SZ 515
Phone: 252-737-6017
E-mail: shoopmant20@ecu.edu
North Carolina State University, B.A.
East Carolina University, Ph.D.
---
Training
Drug Enforcement Administration (DEA) Forensic Chemist School
Clandestine Laboratory Certification Program
State Bureau of Investigation 37th Special Agent Academy
Basic Law Enforcement Training
Professional Associations
American Board of Criminalistics (Fellow), Chemistry
American Academy of Forensic Sciences, Associate Member
American Chemical Society, Member
---
About Dr. Shoopman
Dr. Shoopman received his B.A. in Chemistry from NC State University and then went on to
work at the North Carolina State Bureau of Investigation (SBI) as a sworn Special Agent/Forensic
Scientist in Raleigh, NC. After concluding basic law enforcement training (BLET), he attended
and graduated from the 37th SBI Special Agent Academy. While at the SBI, Dr. Shoopman
analyzed over 5,000 items of evidence for the presence or absence of controlled substances
using Gas Chromatography, Mass Spectrometry, Infrared Spectrometry, UV
Spectrophotometry, and other techniques, preparing over 500 lab reports for dissemination to
federal, state, county, and local law enforcement agencies. Dr. Shoopman attained certification
through the Clandestine Laboratory Certification program and responded to crime scenes,
serving search warrants throughout the state of North Carolina involving methamphetamine
manufacture, marijuana grow houses, and distribution with intent to sell and deliver cases. Dr.
Shoopman also worked on homicide cases, poison cases, and investigated synthetic controlled
substance distribution rings. In addition to the SBI, Dr. Shoopman worked at the Montgomery
County Police Crime Laboratory near Washington, D.C., an agency which serves over one
million citizens and employs 1,300 sworn officers and 650 support personnel. He has testified
35 times in Federal Court, North Carolina Superior Court, and Maryland District and Circuit
Courts as an expert witness in the field of forensic chemistry.
Dr. Shoopman decided to expand his education, going back to school to attain his Ph.D.,
studying inorganic and quantum chemistry by examining organometallic reaction mechanistic
studies with advanced quantum chemical software under Dr. Andrew Sargent, Dr. Andrew
Morehead, and Dr. Libero Bartolotti. His dissertation was titled Modern and Classic Quantum
Chemistry: Modeling Rhodium-Catalyzed Hydroacylation with Advanced Tools and the
Development and Application of Software to Examine Simple Bonding Interactions in a Basis of
Molecular Fragments. Dr. Shoopman has taught multiple semesters of Inorganic Chemistry
Laboratory courses, Quantitative and Instrumental Analysis Laboratory courses, and General
Chemistry Laboratory courses, as well as multiple semesters of Physical Chemistry Lecture
courses. He joined East Carolina University full time in August 2021.