Spuches Lab Group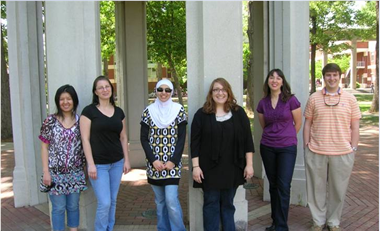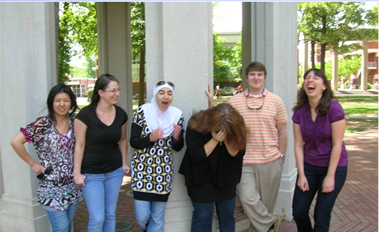 ---
Current Graduate Students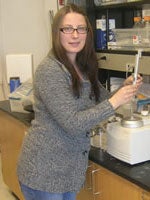 Rachel Skowronsky
"Thermodynamics of Ca(II) Binding to Human cardiac TnC"
Congratulations to Rachel for successfully completing her Master's Degree!!!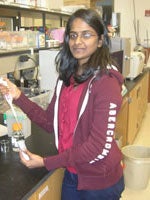 Sunitha Gade
"Heat Capacity of Cu(II) Binding to wild type, variants and Rat Aβ28"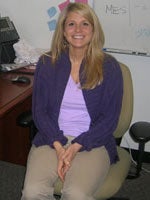 Lindsay Fulcher
Lindsay just started in the lab and will continue Rachel's work.
---
Former Graduate Students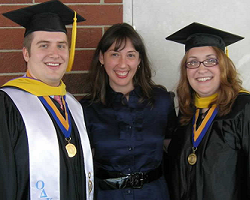 Zach Haulsee (June 2010)
"Thermodynamic Investigation into the Binding Properties of Cardiac TnC (Human and Bovine)"
Current Position: Medical Student UNC Chapel Hill
Cristina Sacco (July 2010)
"Thermodynamic Investigation of Copper Binding to the Amyloid-Beta Peptide"
Current Position: Metrics Inc.
---
Undergraduate Students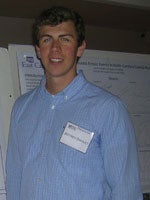 Jeffrey Dwulet
Winner of the 2011 Undergraduate Research Creative Research Award!
"Heat Capacity Changes that Occur upon Cu(II) Binding to Aβ28 and Aβ28(H6A) Peptides"
---
Former Undergraduate Students
Dina Mosabbeh
Katherine Szarek
Timothy Umeofia
Siamee Lor
Brad Beamon (Brody School of Medicine)
Travis Whitley (UNC Chapel Hill Dental School)